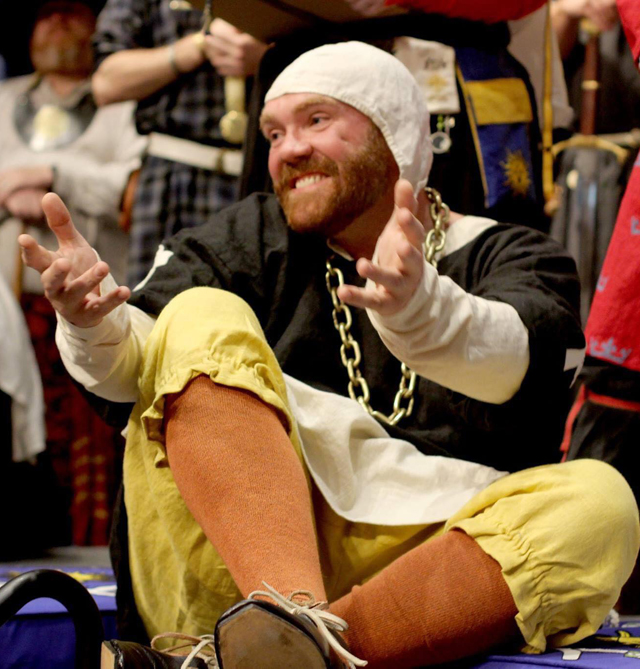 What He likes to drink: Coke Zero, seltzer waters, IPAs, Guinness
What He likes to snack upon: meat, cheese, and veggies
What He dislikes: sweets (most of the time)
Preferred culture/time: 10th century Anglo Saxon and 1st crusades
Gifts and Largesse
We are very blessed to have a prosperous and hard working Kingdom with so many volunteers among Our Populace, and We can think of no better way to thank deserving individuals for their efforts than with handmade gifts. As We attend events within the Kingdom, we would like to showcase our talented baronial artisans to the Populace by giving out handmade gifts.  
To that end, to create suitable gifts, We would ask that they meet some of the following criteria:
Be labeled with a description and your name
Be durable and unaffected by heat.
Be suitable to present to the Populace of Atenveldt
Be suitable to present to Crowns and Coronets of foreign lands
Make multiples of the same item so that foreign Crowns may then gift them to their populace.
NOTE: Scented items must include an ingredients list and be packaged in sealed zip-loc bags. This will allow us to screen for allergies, prevent cross contamination of items, and maintain the condition of the largess.