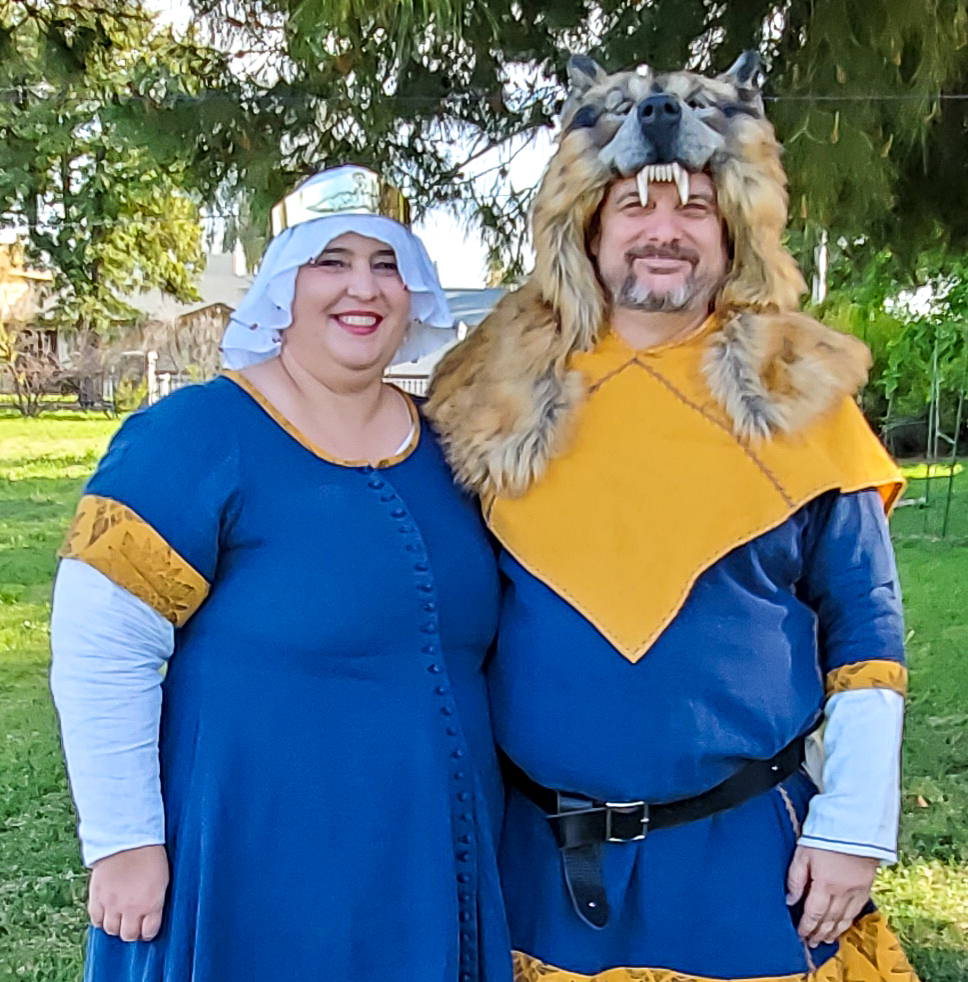 Oyez, oyez, great populace of SunDragon, heed these words and important messages of all the doings within our most illustrious Barony.
SunDragon Champions Event:
This is the event where Champions in Bardic, Rapier, Hardsuit, Chatelaine/Steward and Arts & Science will compete. All Champions for the next year will be announced including Thrown Weapons and Archery as well as Overall Champion. These Champions will promote their areas over the next year and serve Baroness and Baron.
Date: November 5th
Location: Cheyenne Elementary School Baseball Fields, 11806 N 87th Ave, Peoria, AZ 85345
Time: Site opens at 10 AM and closes at 6 PM
Adult Site Fee: $15 ($5 membership discount) Cash only at Gate
Please consider bringing something for the potluck lunch. There will be prizes for the best soup, best bread, and best dessert.
Populace and Officer Meeting:
Please come to the meeting and find out what is going on in the Barony. Officers are encouraged to attend and submit reports.
Day: Usually the first Monday of the Month
Date: November 7th
Time: 6:00 pm
Location: Peoria Community Center – 8335 W Jefferson St, Peoria, AZ 85345
CAVEMAN Tournament:
The Barony will once again sponsor our annual CAVEMAN Armored Combat. List and armor inspection will begin at 7:30 pm. Be prepared with your best 'Ugg Name.'
There will be prizes for the tournament champion and best caveman costume.
Day: Usually the first Thursday of the month
Date: November 17th
Time: 7:00 pm
Location: Pioneer Community Park, Multipurpose Field #4, 8755 N 83rd Ave, Peoria, AZ 85345
Note: To support the War of the Phoenix, the Baroness and Baron will be personally donating one pre-registration to a drawing winner. All participants and audience members over 18 will be eligible for the drawing. You must be there in person to participate in the drawing. The drawing will open with the list at 7:30 and be held at court after the tournament.
Fighter Practice:
Fighter practice is on Thursday nights at Pioneer Community Park near 75th Ave and Olive Ave, multipurpose field #4. Entrance for Fighter practice is located on the South East side of the park with the entrance off of 79th Ave. You can get to 79th from Butler Dr off of 83rd.
Day: Thursdays
Times: 7:00-10:00 pm
Location: Pioneer Community Park, Multipurpose Field #4, 8755 N 83rd Ave, Peoria, AZ 85345
No Fighter practice on November 24th – Happy Thanksgiving!
Archery Practice:
Archery is on its winter hours. It is on the back side of the park, off of 73rd Ave. Parking on the street.
Days: Sundays
Times: 9:00am – 11:00 am
Location: El Oso Park – 3451 N 75th Ave, Phoenix, AZ 85033
Note: Barony of Atenveldt will have their Champion's on November 6th.
Scribes:
Scribes is being held on Tuesdays every week. We rotate going to different people's houses. Addresses available via messenger or on the Baronial Calendar.
Day: Tuesdays
Times: 6:00 pm to 9:00 pm
November 1st – Lady Marion's Mansion
November 8th – His Lordship Gregoire's Fortress
November 15th – Lady Meg's Manor
November 22nd – CANCELLED – Happy Thanksgiving!
November 29th – His Lordship Gregoire's Fortress
Thrown Weapons:
Please join us for an evening of knife and ax throwing! Please watch the Book of Faces for changes.
Days: Every other Friday
Dates: November 4th and 18th
Times: 7:00 pm
Location: Lady Cassandra's Chateaux
Other Important Dates:
Please note: The Baronial Calendar is a fantastic resource to reference in order to stay up to date on any activities or changes. The Baronial Calendar is located here: https://www.atenveldt.org/sundragon/news/