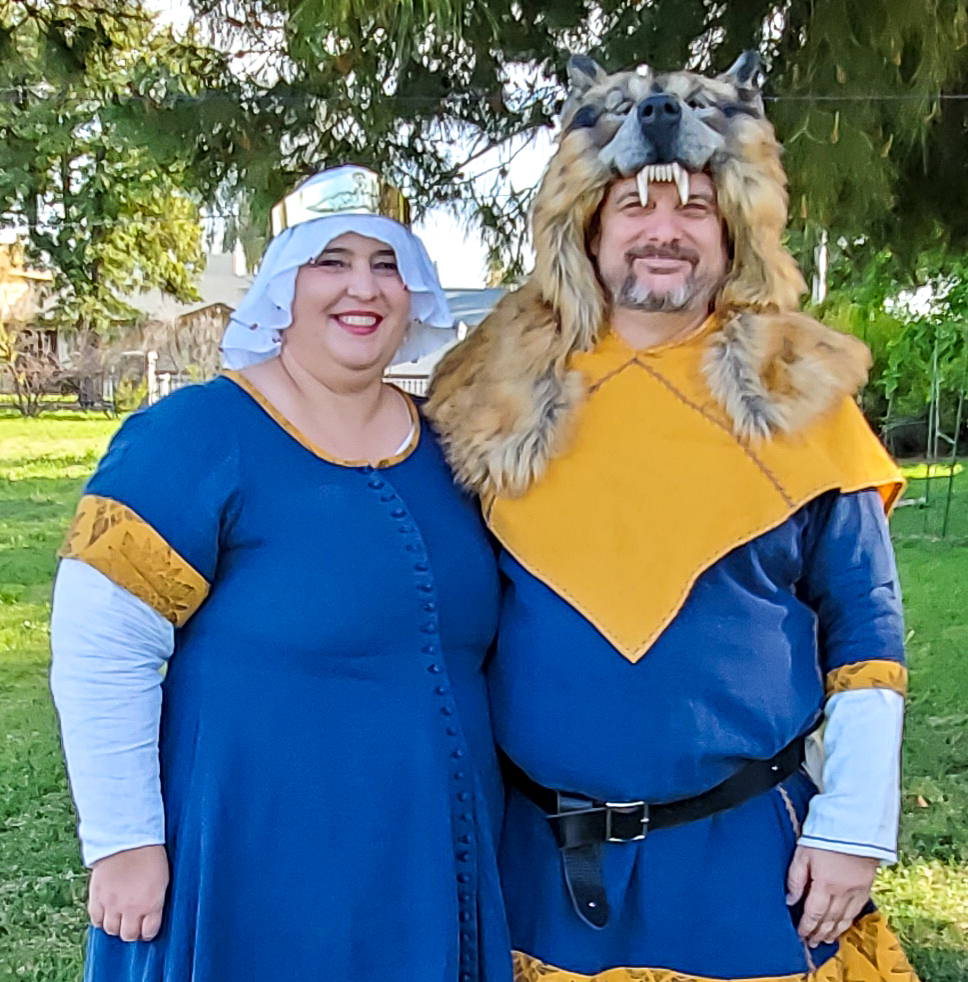 Hail populace of SunDragon, on the wind are the tides of change as we move into autumn this month of October. Please heed these words and be on the lookout for the merriment as we live these medieval times in the modern age.
Populace and Officer Meeting:
Please come to the meeting and find out what is going on in the Barony. Officers are encouraged to attend and submit reports.
Day: Usually the first Monday of the Month
Date: October 3rd
Time: 6:00 pm
Location: Peoria Community Center – 8335 W Jefferson St, Peoria, AZ 85345
Court/Polling:
We will be having a short Court on October 6th. Polling for the new Baroness and Baron will occur from 7:00 pm to 8:30 pm. Garb encouraged. Polling information here.
Day: Usually the first Thursday of the month
Date: October 6th
Time: 7:00 pm
Location: Pioneer Community Park, Multipurpose Field #4, 8755 N 83rd Ave, Peoria, AZ 85345
Fighter Practice:
Fighter practice is on Thursday nights at Pioneer Community Park near 75th Ave and Olive Ave, multipurpose field #4. Entrance for Fighter practice is located on the South East side of the park with the entrance off of 79th Ave. You can get to 79th from Butler Dr off of 83rd.
Days: Thursdays
Times: 7:00-10:00 pm
Location: Pioneer Community Park, Multipurpose Field #4, 8755 N 83rd Ave, Peoria, AZ 85345
Archery Practice:
Archery is switching back to its winter hours. We are on the back side of the park, off of 73rd Ave. Parking on the street.
Days: Sundays
Times: 9:00am – 11:00 am
Location: El Oso Park – 3451 N 75th Ave, Phoenix, AZ 85033
Archery Tournaments (garb encouraged):
October 16th – Yahtzee Tournament
October 23rd – Barony of SunDragon's Champions
October 30th – Halloween Shoot
Arts and Sciences:
Her Ladyship Isabelle is proud to bring back another silk banner dying class. Class max size is 6, contact THL Isabelle to get a spot at ilcharpentier@gmail.com. First come, first reserved. If more people want banners, we will have another class in November.
Date: Saturday, October 29th and Sunday, October 30th
Times: 8:30 am to 5:30 pm.
Pricing: TBD 
Scribes:
Scribes will be going back to Tuesdays every week. We rotate going to different people's houses. Addresses available via messenger or on the Baronial Calendar.
Times: 6:00 pm to 9:00 pm
October 4th  – His Lordship Gregoire's Fortress
October 11th – Her Ladyship Isabelle's Maison
October 18th  – Lady Amanda's Palace
October 25 – Lady Aurora's Abode 
Thrown Weapons:
Please join us for an evening of knife and ax throwing! Please watch the Book of Faces for changes.
Days: Every other Friday
Dates: October 14th and 28th
Times: 7:00 pm
Location: Lady Cassandra's Chateaux
Thrown Weapon's Champion Tournament:
Champions for Barony of SunDragon will be held on November 5th! See post located here for more information.
Other important dates:
Kingdom Arts and Sciences Competition will be on October 15th. Information for this event is here.
Coronation will be held on November 19th. Information on this event is here.
War of the Phoenix is February 1st – 5th. Register here before the end of October for the reduced rates.
Please note: The Baronial Calendar is a fantastic resource to reference in order to stay up to date on any activities or changes. The Baronial Calendar is located here: https://www.atenveldt.org/sundragon/news/