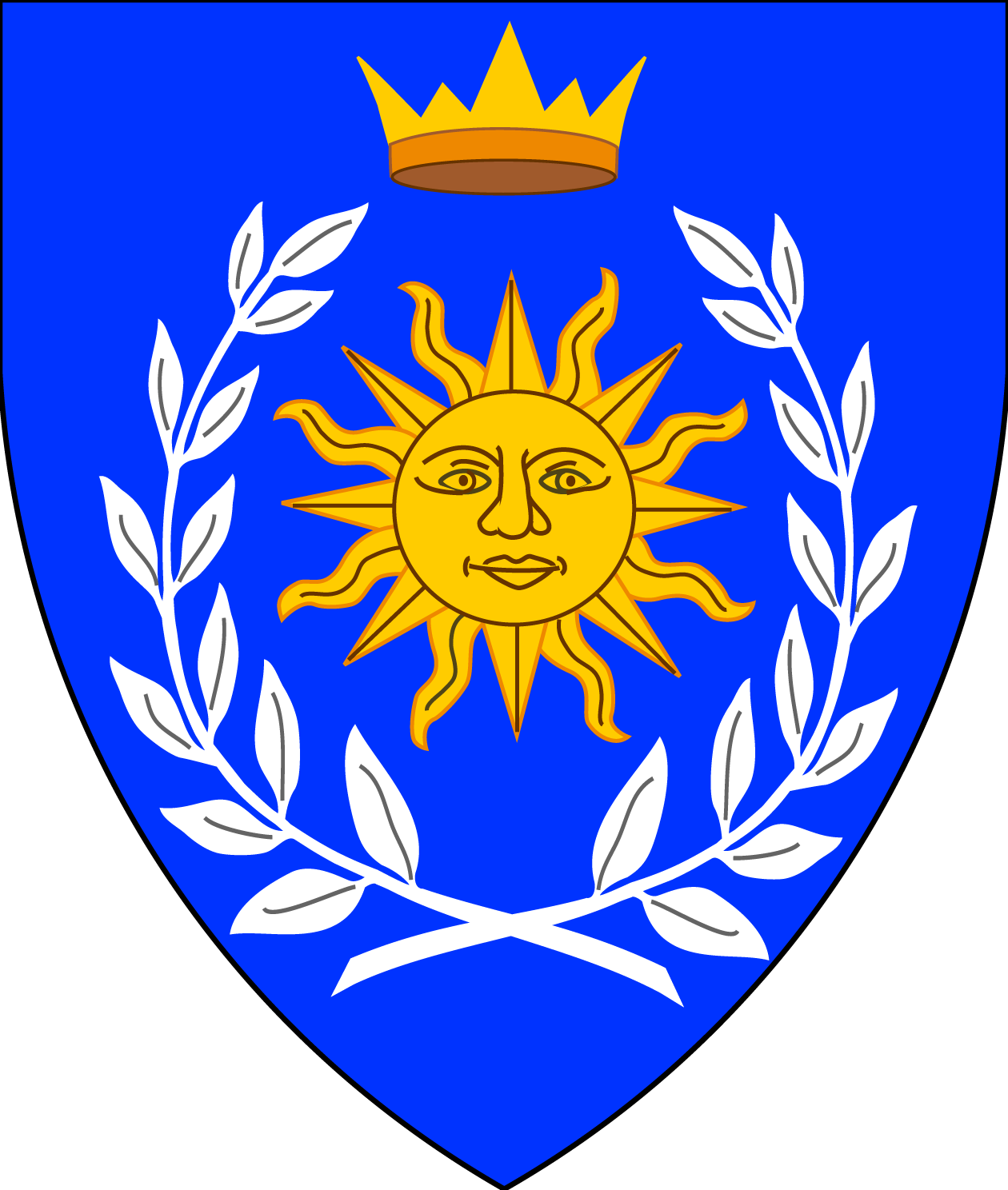 His Majesty
Czypser

(he/him) &
Her Majesty Mineko (she/her)
King & Queen of Atenveldt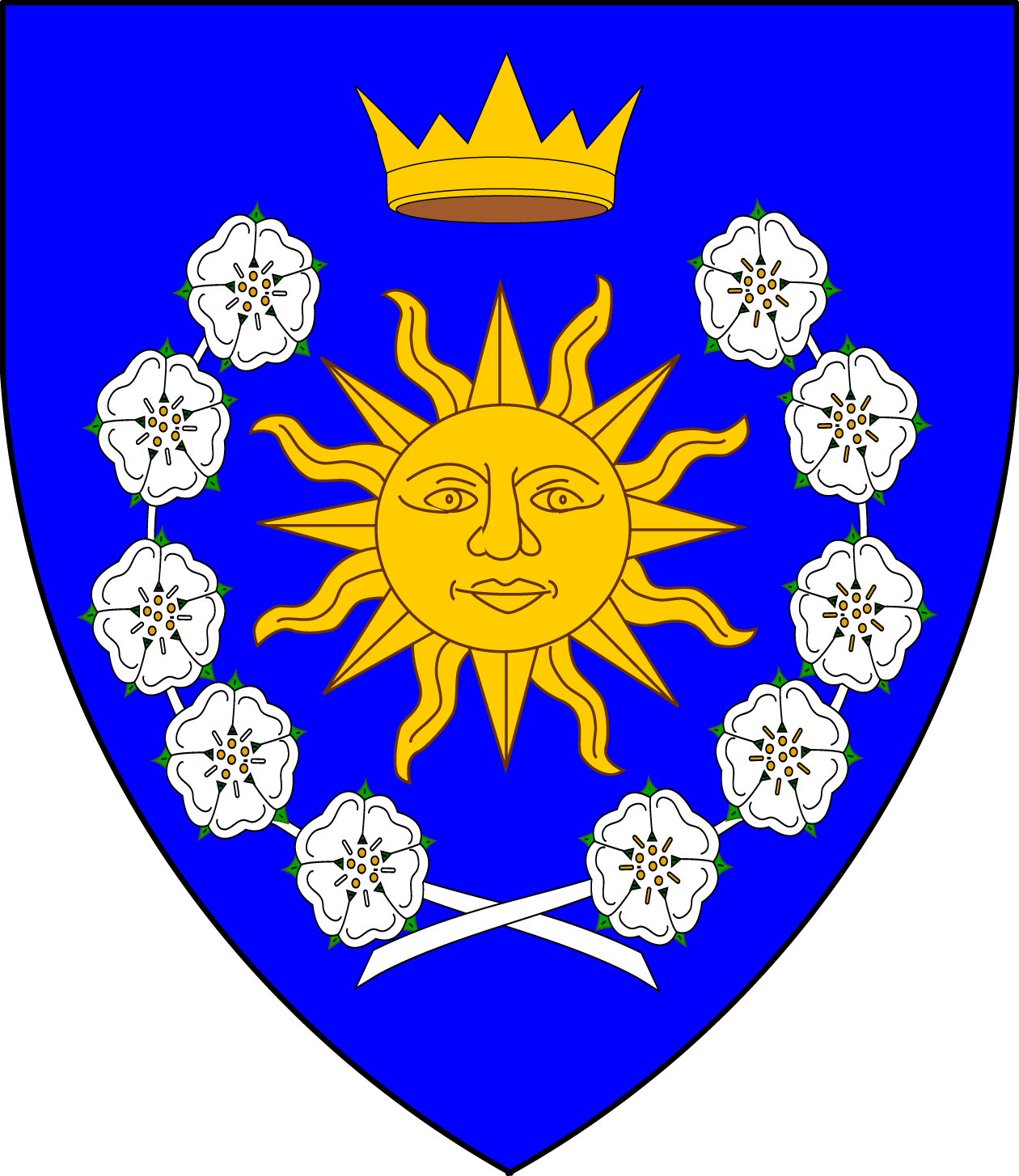 Greetings,
We bid you warm welcome to the Kingdom of Atenveldt! His Royal Majesty has great interests in all manner of Fighting, Archery, Metal Work and Shoe Making. Her Royal Majesty finds Herself on the Heavy Fields, crafting Pottery, and sometimes creating Garb & Accessories with friends. No matter what your interests in Pre-17th Century arts and life, We would love to share and learn together! We would encourage you to try all the things! Join us on the thrown weapons range, archery practice, wherever we may be. We are very much looking forward to seeing you across the Kingdom and abroad. Whatever brings you here to read this missive, We hope you are hale, hearty and healthy.
If you have further need of Us or questions unanswered, please email
Us: crown@atenveldt.org.
Sincerely,
Czypser & Mineko
Pringkepas Pringképissa
Royal Progress
Events their Royal Majesties will be in attendance.
May
May 20 Coronation/Champions (BMT)
June
June 8-11 Highlands (BES)
June 24-25 Fabric War (BSD)
June 27- July 2nd Battlemoor (Outlands)
July
June 27- July 2nd Battlemoor (Outlands)
July 15 BOA Anniversary (BOA)
July 29 Mideast Feast (BTM)
August
August 4 – August 11 Pennsic

August 19th – Too Darn Hot/Champions and Investiture (BES)

August 31-September 4 Polaris (BGM)
September
September 23rd Crown (BES)
October
October 5-9 Great Western War (Caid)

Oct 14th – Kingdom A&S (BA)

October 19-22 Melee Camp (BMT/BTY)
November
November 11 Coronation (BTY)
Alverik Czypser
Persona: 350-300 BC Greek/Thracian in the time of Alexander the Great
Colors: Red, Black, White, Earth tones
Likes:
Drinks: water, lemonade, froofy cocktails, cider
Food: Mac n' Cheese, Quesadillas, meat, cheese, Chicken Nuggets with Ranch
happy people, kindness & Malort
Dislikes:
*no known allergies
Gifts/Largess: handmade preferred, unscented, Greek persona items, hand crafted tools
Mineko of Monster Hall​
Persona: does not have a time period committed persona, loves clothes and dresses for the weather
Colors: Orange, Grey, Jewel tones, Earth tones
Likes:
Drinks: coffee with cream/oatmilk and honey or sweetener (any flavor except hazelnut), unsweet tea, gin cocktails (prefers botanical over juniper), grapefruit juice
Food: Cured meat, cheese, snacks, pasty/meat pies, spicy, I am a noodle Asian
Loud laughter, big smiles, parties
Dislikes:
the scent of Vanilla, olives, common mushrooms, raw onions, beer, wine & vodka
Avoids: berries, seeds (including corn) & nuts
Gifts/Largess: handmade preferred, unscented, handcrafted, functional items for garb
Crown's Whim
Largess is always graciously welcomed, especially items that can be shared with our populace. 
To that end, to create suitable gifts, We would ask that they meet some of the following criteria:
Be labeled with a description and your name
Be durable and unaffected by heat.

Be suitable to present to Crowns and Coronets of foreign lands

Be small enough to pack and to go on a plane. This also applies to gift containers.
Make multiples of the same item so that foreign Crowns may then gift them to their populace.
NOTE: Scented items must include an ingredients list and be packaged in sealed zip-loc bags. This will allow us to screen for allergies, prevent cross contamination of items, and maintain the condition of the largess.
Court of Their Royal Majesties
King & Queen
Czypser (he/him) & Mineko (She/her)
Head Lady
Mistress Rowan Bridget Blackmoor
Chatelaine
 Duchess Elizabeth Aethelwulf
Chaplet Herald
Sir Nikita Dobryna Kievich 
Steward
Duke Morgan Aethelwulf
Viscount James Kristof
Mistress of Robes
Mistress Gilliana Leigh Gallway
Captain Of The Guard
Professor Conrad Bombast Von Tritenheim
Largess Coordinators
Mistress Irisko Aranyas
Lady Juliette Marion Geant
Interkingdom Provocateur
Count Marek the Jew
Sir Adrian of Monster Hall
King's Cut & Thrust Champion
Art's & Sciences Champion
This Page was Last Updated on September 25, 2023 4:42 pm | Published: March 31, 2023