His Majesty
Craven

(he/him) &
Her Majesty Elzbieta (she/her)
King & Queen of Atenveldt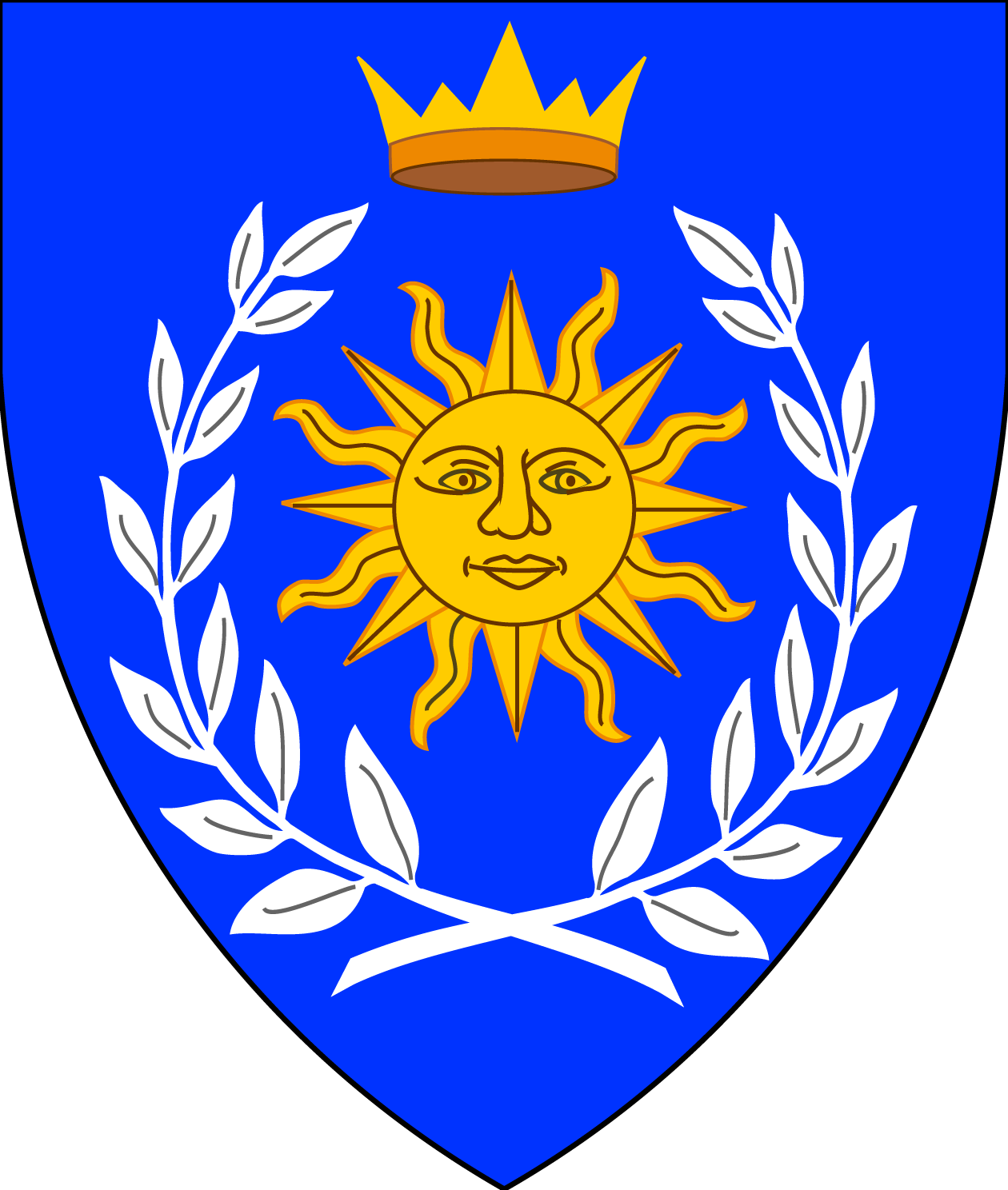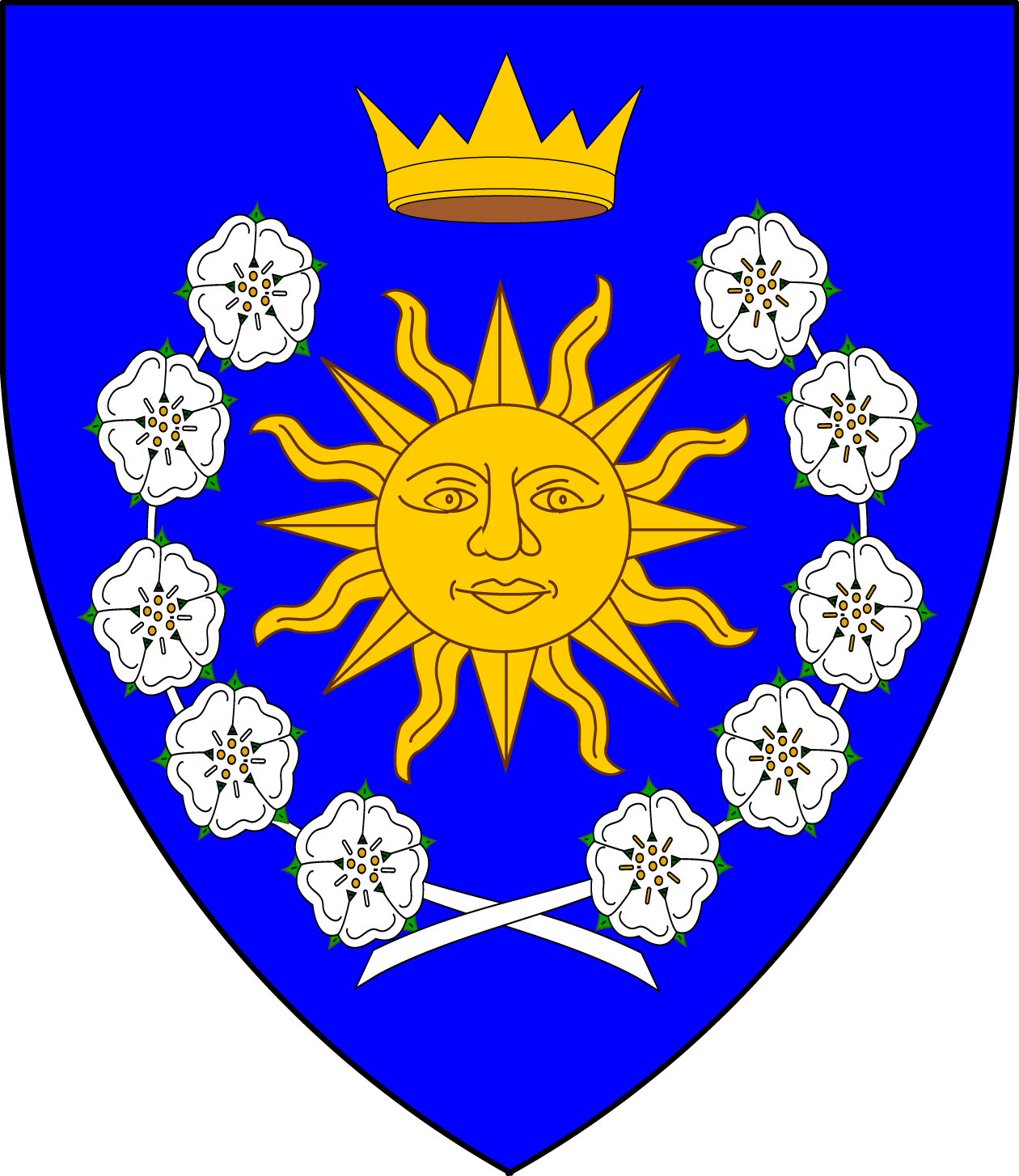 Fond greetings unto the populous of Atenveldt,
We are blessed to have the opportunity to sit on the thrones of this glorious kingdom once again. We have met and made many friends during Our pastreigns and look forward to the additional friends We will make during this one. Therefore, We encourage Our populace to share their dreams with Us during Our reign, for it is the populace of Atenveldt that truly keeps the dream alive for the Crown!
Many great and joyous things are on Our minds as We look forward and begin preparing for the War of the Phoenix. It has been a long time since Atenveldt has come together on such a grand scale. We know Atevenldlt is ready once again to welcome our friends as their host. We encourage the populace to begin their preparations and get registered for the war, if they have not yet done so. It is time to let the Aten Sun shine bright throughout the Known world once again.
For the glory of Atenveldt.
Craven & Elzbieta
Royal Progress
Events their Royal Majesties will be in attendance.
December
Sundragon Solstice/Investiture – 10th

(BSD)

Starkhafn Yule

– 17th (Barony of Starkhafn, Kingdom of Caid)
January
Sun, Sands and Swords – 7th

(SBS)

Southern War Practice – 8th

(SBS)

Kingdom 12th Night – 14th (BTM)

Central War Practice – 15th (BTM)

Northern War Practice – 21st (BGM)
February
War of the Phoenix – 1st-5th

Spring Event (BA)
March
Great Helm/Investiture – 4th (BTY)

Crown Tournament – 18th & 19th (BGM)
April
Sable Night – 1st (CSF)

Spring Fling – 15th (SWD)

Kingdom A&S – 22nd (BSD)-

HRM Elzbieta Only

Barmaids – 29th (BMT)
Crown's Request of Their Populace
We encourage all to be kind and respectful of each other. Even if doubt or uncertainty takes hold of you at any given moment, remember the power of the shovel talisman. We encourage our populace to wear it again as a reminder of the power of love and kindness over division and gossip. Please enjoy this humorous reminder of the foundation of the shovel's tradition (link). Wear your shovel and remember the power of kindness and respect! 
Craven
Need to know: HRMs persona is 14th C Welsh. He enjoys long walks on the beach during sunsets, wishes peace to humankind, and has a great sense of humor. He enjoys heraldic things, fighting hardsuit and rapier, and seeing the fun arts people do.
Color Preference: black & red 
Drink Preference:
Water

Coffee – black with light sugar

Alcoholic Variety:

Gin & Tonic

Tequila Sunrise

Lager style beer (Stella, Corona, etc.)
Snack Preference:
Loves vegetables, meats, hard cheeses and olives for snacks

Is trying to avoid high calorie snacks
Elzbieta
Need to know: HRMs persona is a 14th C Polish. She loves her dog and adores rats (yes, rats). Loves heraldry, hats, and fighting rapier. And is fond of wearing 14th c boy clothing on days that end in 'y'. 
Color preference: blue, white, black 
Likes:
Water

Coffee – black, double sweet

Alcoholic Variety:

Any non-IPA style beer

White wine

Loves vegetables, meats and olives for snacks

Chips and salsa (especially when hot)
Dislikes:
Indian food

Not a big drinker of mead or hard alcohol and is sadly allergic to red wine
Kron the Mighty
Likes:
Water

Soda

For snacks, he is a typical kid and will eat pretty much anything if he is in the mood and yes, he is picky.

He has no known allergies
Dislikes:
Pineapple

Olives

Almonds

Super sour stuff & super spicy stuff
Whims 
He is hoping to be able to have some fun on the archery field or with youth rapier, as available. He likes wooden swords, stuffies, and games. 
Crown's Whim
Largess is always graciously welcomed, especially items that can be shared with our populace. 
To that end, to create suitable gifts, We would ask that they meet some of the following criteria:
Be labeled with a description and your name
Be durable and unaffected by heat.

Be suitable to present to Crowns and Coronets of foreign lands

Be small enough to pack and to go on a plane. This also applies to gift containers.
Make multiples of the same item so that foreign Crowns may then gift them to their populace.
NOTE: Scented items must include an ingredients list and be packaged in sealed zip-loc bags. This will allow us to screen for allergies, prevent cross contamination of items, and maintain the condition of the largess.
Court of Their Royal Majesties
King & Queen
 Craven (he/him) & Elzbieta (she/her)
King's Cut & Thrust Champion
Lord Lucjan Maciej Niemira
Queen's Champio
Lord Fergus Mór mac Seáin
Bard Of The Sun
Runa Gigja
Art's & Sciences Champion
Mattea Locatelli
This Page was Last Updated on December 1, 2022 5:38 pm | Published: April 15, 2022